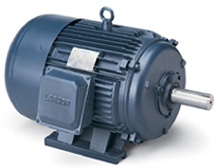 Heavy Duty / Industrial
3 Phase Heavy Duty AC Motors combine outstanding performance and energy efficiency. Meets energy efficiency requirements of the United States and Canada in general purpose industrial motors. Specific applications include heavy industrial environments where corrosion protection, long motor life and dependability are primary concerns.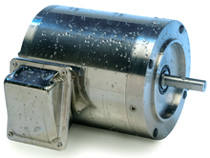 Stainless Steel / Water Resistant
3 Phase Stainless Steel and Water Resistant AC Motors feature stainless steel exterior surfaces, laser etched nameplate, and moisture resistant sealant to retard water penetration in wet environments.
Brake Motor
Single phase AC brake motors are well suited for conveyor systems, operating machinery, cranes and other industrial machinery requiring quick stop and holding torque. Features durable steel frame construction.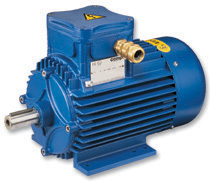 Explosion Proof
For hazard locations where potentially explosive gases and other ignitable materials are present. Features rugged construction meeting all safety requirements. Double shielded ball bearings, overload protection.
2 Pole (3600 RPM), 4 Pole (1800 RPM), 6 Pole (1200 RPM), 8 Pole (900 RPM)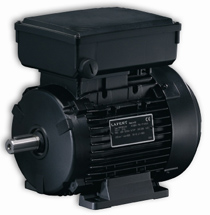 Single Phase (LM/LME-DVE)
LM-LME available in 115V or 230V
DVE Available in 115V/230V (Dual Voltage)
TEFC
Squirrel Cage
Class F
Contact us for your specific Electic Motor application.